Egg donation: A Gift of love
Any woman under the age of 33 can be a candidate to donate her eggs and thus help a couple with reproductive difficulties fulfill the dream of being a parent. In the next article, you will know how this process develops that can forever change your life and that of other people.
Egg Donation (oocytes) is a voluntary, altruistic, formal, confidential and anonymous process in which oocytes are obtained from stimulation and posterior ovarian puncture so that they can be used by women who need it in Reproductive treatments. It is generated to allow the treatment of couples with reproductive problems or risk of transmission of a genetic defect.
In order for a woman to apply as an egg donor she must have the following characteristics:
Be of age and under 33 years.
Be a mom
Not having a family history for communicable, genetic or infectious diseases.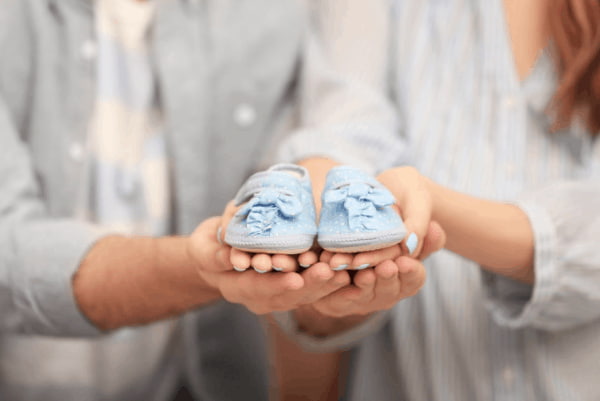 When the donor woman shows up at one of Inser's centers, she is referred to an appointment with a specialized psychologist and a geneticist, and will then perform a series of blood tests and genetic studies in order to detect possible anomalies in her health condition. When the woman has passed all these filters, the process of stimulation and capture of eggs is carried out. On the recommendation of the Inter-American Society of Human Reproduction, a female donor can donate her eggs in a maximum of 10 cycles to avoid unnoticed inbreeding.
The evaluation process with the specialists lasts about two months. Once stimulated and depending on your menstrual cycle, the process of egg collection lasts between 12 and 14 days.
If a donor-compatible recipient partner is listed, the donation process is made simultaneously (where the donor and the recipient woman are synchronized). In this way, the donor is prepared eight days before the procedure and when the donor is stimulated, the eggs are transferred to the recipient woman ten days after the egg collection is prepared in a natural way or with hormones.
Ovarian stimulation
The first process in egg donation is to increase the generation of mature eggs in quantity. This process is achieved by using several oral and/or injectable medications to stimulate the ovary follicles in a controlled manner.  These medications have been used for a long time and are safe, however, secondary reactions may occur with their use such as nausea, heat surges, headache or light vision and allergic reactions. In rare cases, complications such as ovarian cysts, abdominal pain, fluid retention in the abdomen and lungs, clotting problems (thrombosis), and shock as a result of severe ovarian stimulation may occur.
These complications can be avoided with adequate and periodic control of the ovarian response to drugs through ultrasound evaluation of the ovaries and blood tests.
To do this, the donor scheduled several times during the process of ovarian stimulation and to find some complication may be necessary to modify or even cancel the process of egg donation.  Today, severe hyperstimulation syndrome is preventable by modifying the drugs used to obtain mature eggs.
Skin punctures for blood tests or for drug use may be associated with pain, bleeding, or infection at the puncture site, and exceptionally engaging nerve fibers.
The donor is usually discharged by the treating physician a few hours after pick-up, with treatment for pain, antibiotics, and should attend a review appointment within the next eight days.
2. Egg collection (oocyte uptake): Egg collection is an outpatient procedure that is performed under deep sedation with the aim of aspirating them before ovulation occurs; by vaginal puncture with a transvaginal ultrasound-guided needle. Once the follicles are identified (small ovarian cysts where the eggs are found) they are punctureded and the content of each one is inhaled. There may be a feeling of low abdominal discomfort after the procedure. Complications are rarely present during the recruitment process derived from anesthesia, or secondary to the procedure itself, such as bleeding, infections, or injury to the intestines or other pelvic organs that may exceptionally require a Additional surgical intervention.  The risk of these complications is greater if you have had pelvic surgery, clotting problems, and/or previous pelvic infection. The donor is usually discharged by the treating physician a few hours after pick-up, with treatment for pain, antibiotics, and should attend a review appointment within the next eight days.
In Colombia it is illegal to sell or buy organs, so the donation has to be anonymous and voluntary. But, because the process must be very extensive and strict in terms of the detection of genetic diseases and important infections, and as the donor must go through a painful process that also generates a medical disability, it is then reimbursed the money that spent during the process.
Many women decided that they do not want to have children but think that other women should have the opportunity to have them.  Others tied their horns after being very young moms and after a few years they want to donate their eggs in life. Others believe in the process of donating as a fact that can change many lives. The important thing is that, if they made the decision, they approach the headquarters of Inser to assess whether they are women fit to continue this process.