It is known that one in six couples may have difficulty conceiving a baby. Therefore, the fertility appointment is designed for those people who need to find the precise answers about the obstacles they have that prevent a pregnancy and what the alternatives are to overcome them.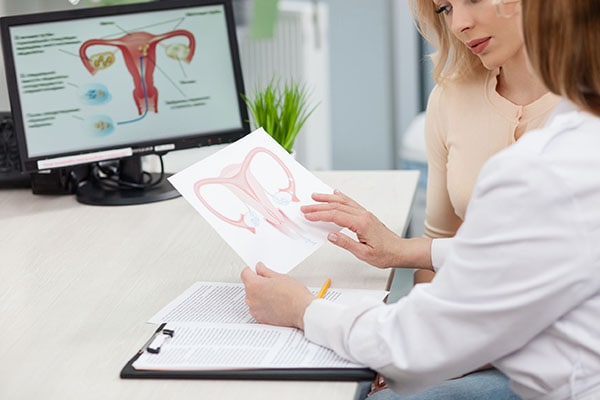 The fertility appointment is an interview that the couple has with a gynecologist, specialist in human reproduction, who evaluates his/her medical history, background and previous test and a complete gynecological examination in search of the possible factors that point to possible infertility. During this visit, patients can have a clearer diagnosis of the difficulties they have when conceiving and the guidelines for achieving it in the medium and long term.
The fertility appointment is designed for a couple who want to achieve a pregnancy and have not been able to do so due to reproductive alterations. But the question is how to know if a couple is presenting a fertility problem?
Studies in couples in reproductive age have shown that a couple with a regular sex life without any contraceptive method during the first year, has an 85% chance of achieving a pregnancy. If this pregnancy is not achieved in the first year, a specialist must be consulted, as the possibility of pregnancy during the second year decreases dramatically.
Other gynecological problems such as endometriosis, irregular menstrual cycles in women, or ejaculation problems in men can originate a fertility problem.
At the fertility appointment the following factors will be analyzed such as:
Physical examination
Ultrasound
Diagnostic impression
Review of Studies
Treatment Plan
This first appointment defines the need for new medical examinations, and if necessary, a consultation for review is scheduled where, together with the results of the previous examinations, the diagnosis and the therapeutic plan to be followed are defined.
A fertility appointment is the best way to clarify your concerns about your health problems that make pregnancy difficult.
Contact us:
Medellín: +57(4) 268 80 00
Bogotá: +57(1) 746 98 69
Cartagena: +57(5) 693 04 34
Pereira: +57(6) 340 17 09
WhatsApp: +57 316 3033866