Surrogacy is an option available to patients who, due to medical conditions, are unable to conceive or carry a pregnancy to term, and therefore call upon the support of a healthy woman who lends her uterus to receive and gestate the embryos. This program consists of clinical procedures aimed at facilitating the union of the eggs (oocytes) of the genetic mother or donor and the sperm of her partner, to obtain embryos that will be inserted in the recipient's uterus and so procure a pregnancy.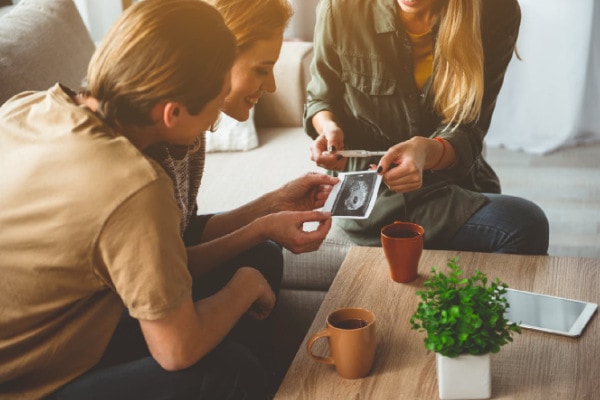 Medical diagnosis: visit with the specialist in reproductive medicine who will oversee making a precise diagnosis of the clinical situation of the future parents to define that all the factors involved develop in the best possible way.
Assessment of the legal context: before starting the clinical treatment, patients will contact an attorney who will support them in all legal aspects associated with the program. The attorney will also be the mediator in the relationship that the intended parents will have with the surrogate mother.
Evaluation of the surrogate mother: the attending physician must carry out examinations and medical procedures to ensure that the surrogate mother is fit and healthy to be able to carry the pregnancy without putting her own health at risk.
All stages of the procedure are carried out under the guidance and supervision of the staff on the psychology team. They will watch over the well-being of all the people involved and will provide them with the necessary tools so that they can better cope with all the emotional challenges that the process entails.