Vitrification is the most widely used assisted reproduction technique for women who want to postpone their dream of being mothers or for those who have undergone radiotherapy and chemotherapy treatments.
Through this procedure, women under the age of 37 years may freeze a limited number of ova (depending on the ovarian reserve) which will then be fertilized in the laboratory and transferred to the patient when she decides to become a mother.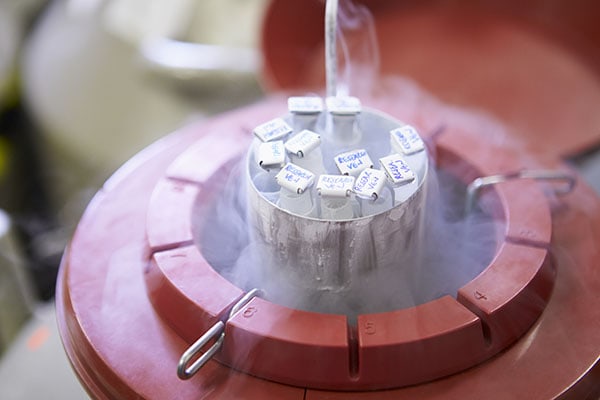 To retrieve the eggs, it usually begins with stimulation of the ovaries using medications, whose action is like that of certain hormones produced by the woman. The medications to be used include a leaflet that the patient should read with her doctor. The purpose of this treatment is to obtain the development of several follicles in the ovary, inside which the eggs are found. Other medications with suppressive hormonal action are administered with the goal of preventing spontaneous ovulation (before egg extraction).
The ovarian stimulation process is usually controlled by analyses that report the number and size of developing follicles. Having obtained the proper development, other medications are administered to achieve the final maturation of the eggs. Many of the medications used are injectables and their presentation allows for the patient to administer them herself.
The dosages and clinical guidelines are adapted to the clinical characteristics of each patient, and as such, the response to treatment may vary.
The eggs are extracted by puncture of the ovaries and aspiration of the follicles, using ultrasound guidance and vaginally.  This procedure is usually done in outpatient mode, requiring anesthesia and posterior observation during a variable period.
The eggs obtained are prepared and classified in the laboratory. The number, maturity and quality of eggs extracted in the puncture, depends on the response of each woman to hormonal treatment, and as such, cannot be accurately predicted. In some cases, it may be necessary to perform several ovarian stimulations to accumulate enough eggs.