At Inser we have sperm bank service, which facilitates the freezing of the spermatozoa in medium and long term to facilitate the future paternity in patients with diverse illnesses or difficulties in their fertility.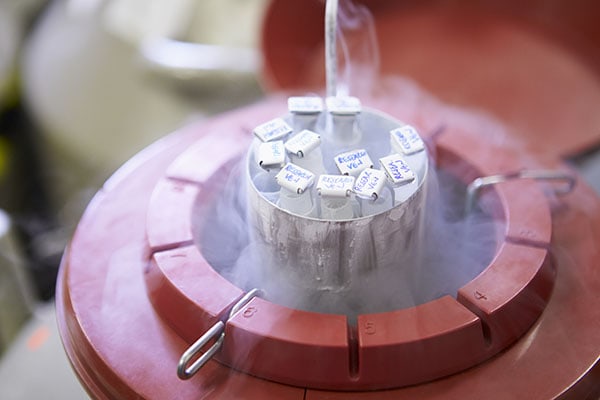 It is the procedure by which the sample of seminal fluid is processed by exposing the spermatozoa (gametes) at very low temperatures to slow down the cellular biological processes.
These samples can be stored for long periods of time to be used for reproductive purposes, so as to have semen available for use when the procedure requires it.
Patients decide to freeze their semen when they have already initiated or completed a treatment that may interfere with sperm production (such as chemotherapy or radiotherapy), when they may have problems with the semen quality at the time of cryopreservation, such as:
Absence of sperm in the ejaculate when analyzing the sample. In that case it would be unnecessary to freeze.
Presence of spermatozoa that may or might not have been adversely affected by the treatment received.
If the sample is affected and given the possible restoration of the sperm production over time, it may be advisable to perform subsequent seminal analyses.
It is suggested to ask the treating physician about the best time to start the sample storage process, according to the treatment received to avoid negative effects on offspring.