Non-invasive Test Baby Plus and Baby Plus Advanced
For those who are expecting a child, Colgenes company's Baby Plus and Baby Plus Advanced genetic testing will help them know about possible abnormalities and malformations in their child with just a blood test.
When the news of a pregnancy arrives, a couple prepares for a transformational process. Their whole life revolves around this new being, and the expectations about this baby that is coming into the world fill all their plans and future projects.  One of the great longings is that the child on the way has good health. "Born healthy" is the main concern of new parents because the well-being and health of your child is above any motivation.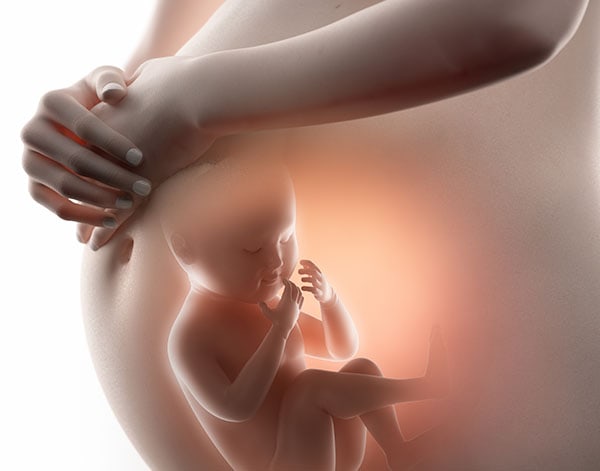 Due to the advances in science, it is already possible to know the precise state of health of a fetus from the first weeks of gestation because the baby's DNA runs through the maternal blood, and thus, with only a sample of the mother's blood, the couple will know for certain if their child can have serious illnesses that puts its life at risk and whether it is possible to continue with the pregnancy.
With the non-invasive prenatal tests SG Baby Plus and Baby Plus Advanced tests, it can be confirmed, with a margin of 95% reliability and with only 10 weeks of gestation, if the baby has genetic abnormalities such as:
Trisomy 21, associated with Down Syndrome
Trisomy 18, associated with Edwards Syndrome
Trisomy 13, associated with Patau Syndrome
Trisomy 16 and 22, associated with spontaneous abortion
Aneuploidies of chromosomes 9 and 15
Aneuploidies of sex chromosomes: Turner Syndrome and Klinefelter Syndrome
In addition, the SG Baby Test Advanced, the extended version of the Baby Plus test, identifies 10 microdeletions or mutations related to genetic syndromes such as:
Angelman Syndrome
Prader-Willi Syndrome
1p36 deletion
Cat Meow Syndrome
Wolf-Hirschhorn Syndrome
Jacobsen Syndrome
Langer-Giedion Syndrome
DiGeorge II Syndrome
Phelan-McDermid Syndrome
Deletion 16p 11.2-P 12.2
After performing the blood test in the mother, it is sent within a period of less than 36 hours to the Genomic Systems laboratory in Spain. There, in less than two weeks, geneticists send the results found to the treating physician in Colombia, who oversees informing the parents whether any malformation was found in the baby they expect.
These blood tests are recommended for any couple who are expecting a child. Regardless of the age of the mother or the family genetic history, any pregnant woman is at risk for her baby to have any of the diseases mentioned above.
In addition, the Baby Plus and Baby Advanced tests are recommended in the following cases:
Women with an advanced maternal age
Couples who have a family history of pregnancies with aneuploidies or chromosomal mutations
Fetuses with ultrasound abnormalities
Couples receiving abnormal results in the first trimester biochemical screening
For more information about Baby Plus and Baby Plus Advanced tests, we recommend that you visit the following website: www.cordondevida.com. You can also find them (Cordón de Vida) on social network such as Facebook, Twitter and YouTube with valuable information on this topic.
Contact us in our lines:
Medellín: +57(4) 268 80 00
Bogotá: +57(1) 746 98 69
Cartagena: +57(5) 693 04 34
Pereira: +57(6) 340 17 09
Whatsapp: +57 316 3033866