The sperm analysis is the most widely used study around the world related to male fertility. This simple examination provides a broader view of reproductive capacity in men and allows for a first impression of diagnosis and evaluation of the achievements of medical and surgical treatments (vasectomy – recanalization) performed during an assisted reproduction treatment.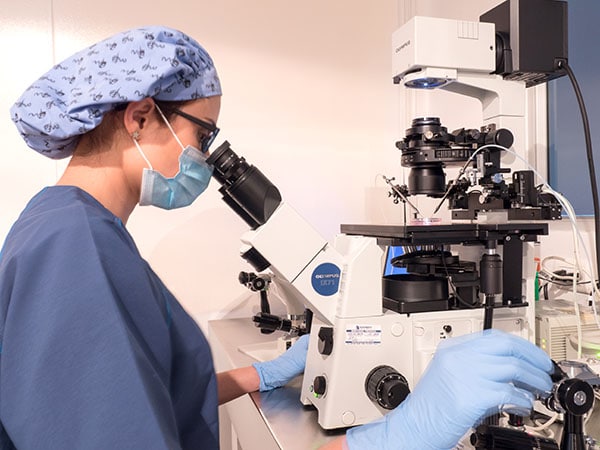 A sperm analysis is the initial examination in the male fertility study. The production of sperm in the testicle and its presence in ejaculation fluctuate according to factors such as the number of days of sexual abstinence, the use of some medications, high fever, exposure to environmental toxins, among others.
This study evaluates the physical aspects of sperm such as volume, PH, viscosity, color; It also analyzes the number of spermatozoa, their mobility, morphology and vitality. Additionally, it provides valuable information on the presence of other cells such as macrophages, lymphocytes, leukocytes, bacteria and fungi, which depending on their number, can be an important cause of infertility.